1
Pitigliano, one of the best places to visit in Tuscany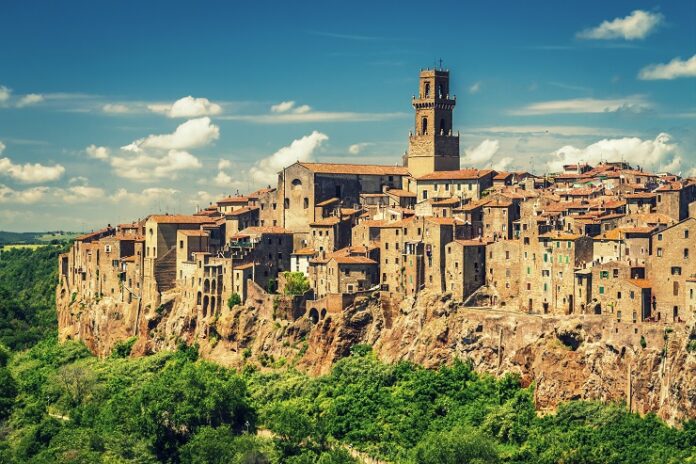 The three villages in southern Tuscany — Pitigliano, Sorano, and Sovana — are known as the Città del Tufo.  That's because all of the buildings that line the twisting laneways are built out of a volcanic porous rock called tufa.

These villages haven't changed since Medieval times.  And, even though they're among the most scenic villages in Tuscany, most tourists haven't heard about them.
This unique view of Pitigliano, arising from the rock cliff, makes it one of the most beautiful villages in Tuscany.

The town can trace its roots back 3500 years.  Ruins in the area date back to the Etruscans, but as you stroll through the ancient, narrow streets, you'll feel the medieval influences of the powerful Italian families that shaped this area.