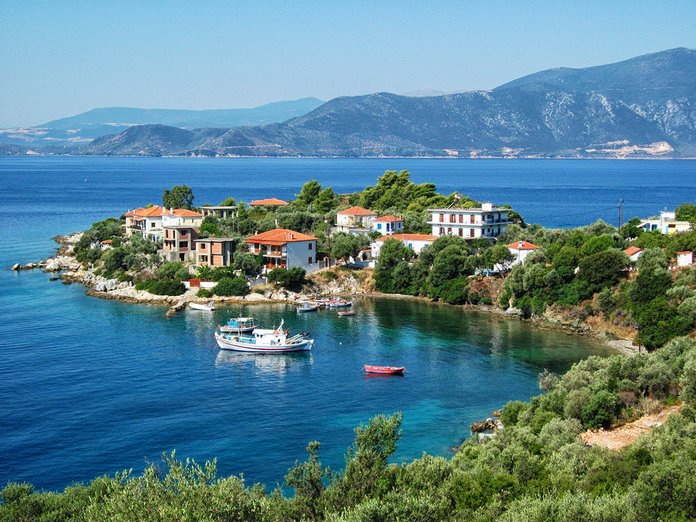 This enchantingly beautiful island in South Pelion, that seems to have been forgotten forever as you will understand from the moment you decide to visit.
Take a swimsuit, some everyday clothes, your partner and a nice book and get ready. That is all you will need. The beautiful Old Trikeri is for a few. For very few.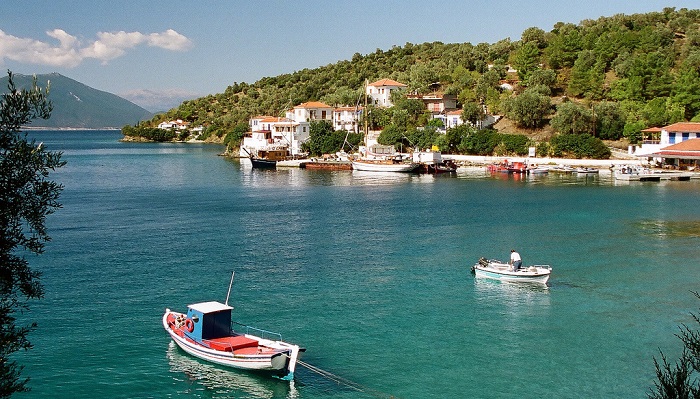 You can only reach the island by sea taxi! No problem, since a small suitcase would be enough. Drive to Alogoporos, get on the sea taxi and say goodbye to civilization. From now on you will only see the sea, and the mountains of Pelion.
You will not find a car anywhere. It is completely useless if you think that in three hours you could walk the island from one end to the other.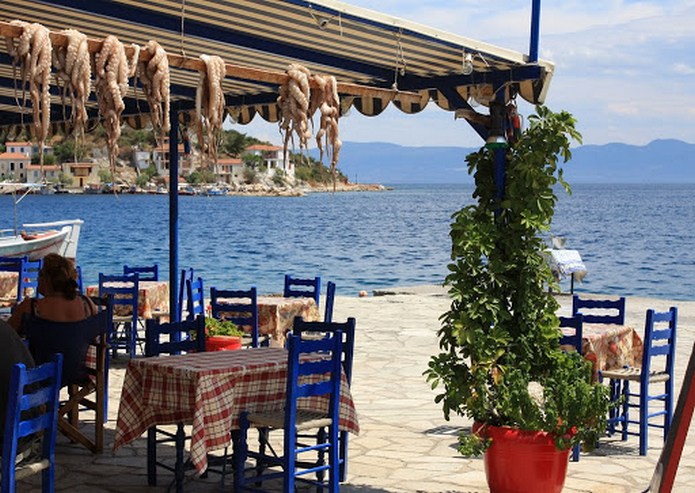 Once you arrive, you will not find more than a few dozen permanent residents making a living from their businesses on the island: Their traditional tavernas, rentals and cafes. If you have not had a Greek coffee at this view, you cannot imagine what you are missing.
We would suggest nothing else than fresh fish. Fried squid or octopus in vinegar? Things are simple there. You drink your ouzo and enjoy the delicious fish bites that smell like summer and tradition.
There are guesthouses and some suites – do not expect luxury, but significantly more luxurious than the rental rooms you will find as an option. Adventurous people, however, choose something different. Something completely different.
Strange as it may sound to you, those who choose to stay in one of the 100 cells of the Holy Monastery enjoy the magnificent views, the seclusion, the fresh breakfast in the cobbled courtyard and the absolute peace and quiet.
And best of all, a couple stays there for less than 15 euros a day.