Agia Efimia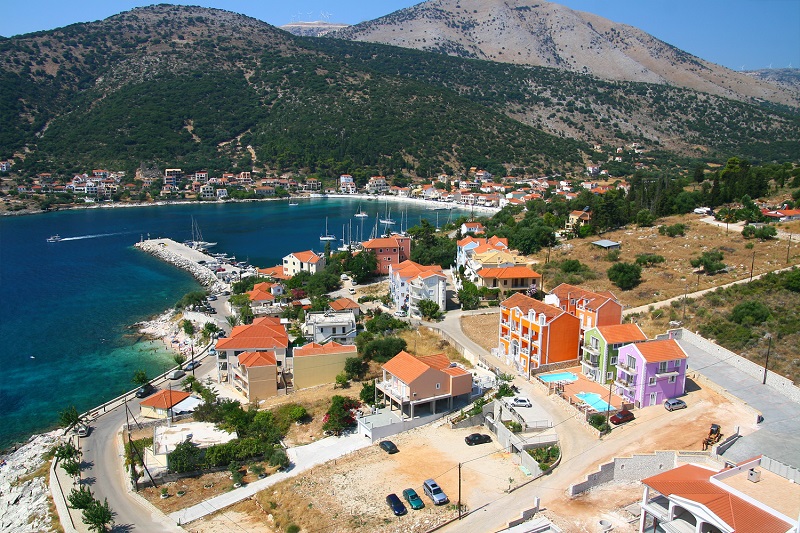 Agia Efimia is a very picturesque village on the East coast of the island. Its colourful houses and beautiful bay make it a great place to see.
Agia Efimia is very centrally located on Kefalonia, which makes it ideal as a base to explore the rest of the Island.
Lixouri Town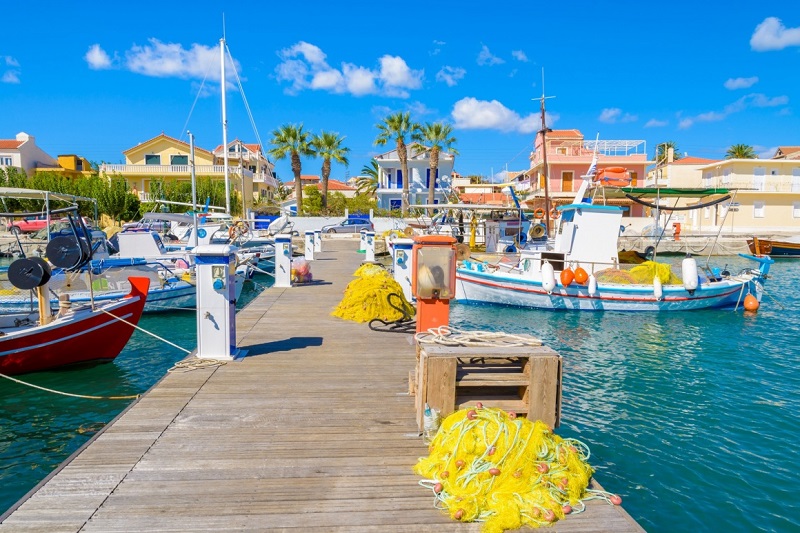 The small port of Lixouri town cannot get any more traditional. Beautiful small finishing boats and plank piers perfect for a walk will charm you.
Lixouri is the second largest Town in Kefalonia and counts on 3000 inhabitants most of whom are engaged in tourism and agriculture.
Dolicha Villa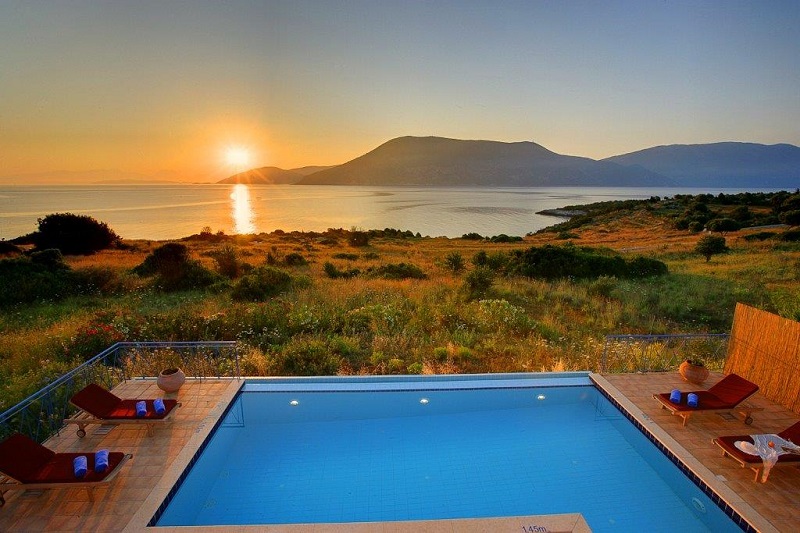 Dolicha is one of the luxurious places one can choose to stay during their visit to Kefalonia.
What's amazing about it is the view of the sunset from within a pool.
Saint Theodore Lighthouse, Argostoli
The Saint Theodore Lighthouse is architecturally a little different from others.
Instead of being tall and thin, it's short and wide, surrounded by pillars. It's a breathtaking experience to see the sunset from there.
Skala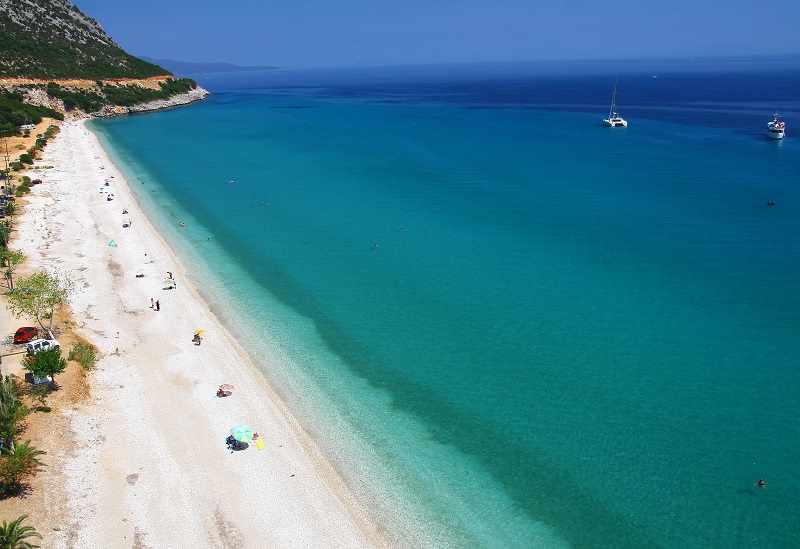 There are taverns, restaurants and local cafes along the main street, leading up to a long sandy beach.
If you are looking for a more peaceful beach, this is the place for you.
Sami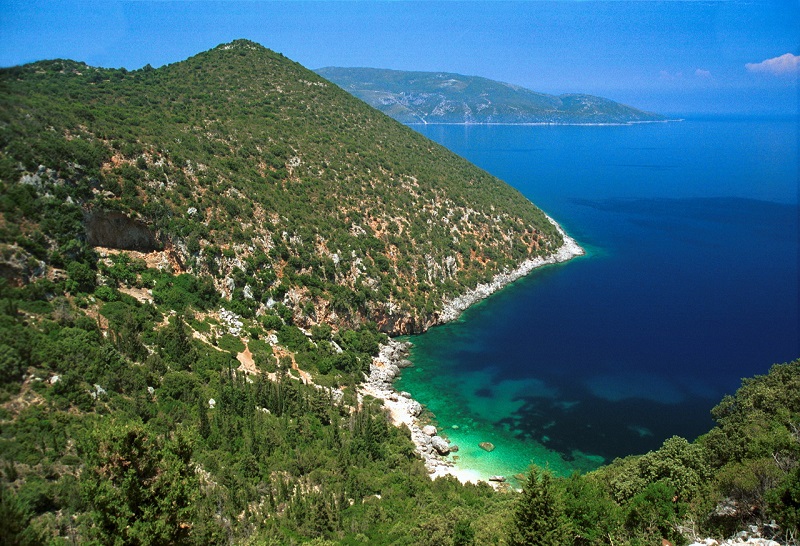 In Sami can be found a small secret beach that is gorgeous and unspoiled.
Getting there might not be easy but it's worth exploring such naturally beautiful location!
Fiskardo Bay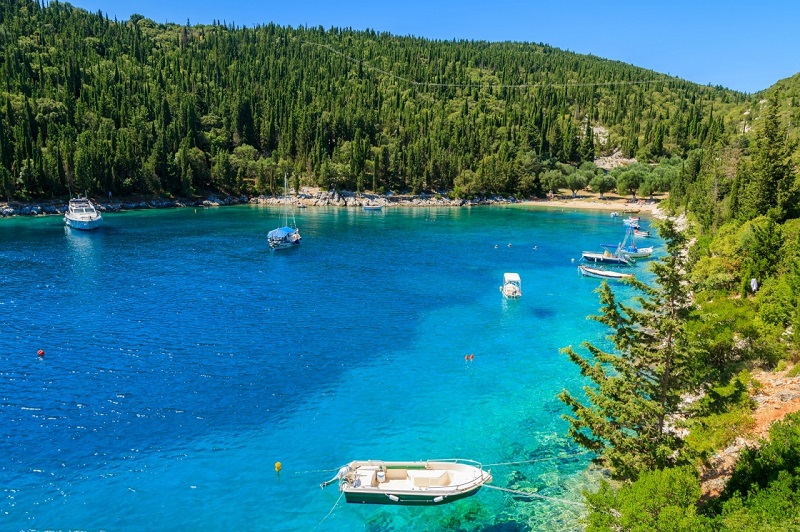 Found near the village of Fiskardo is an inlet that forms a bay for small boat with perfect crystal clear waters and a small beach.
All surrounded by tall trees.
Assos Village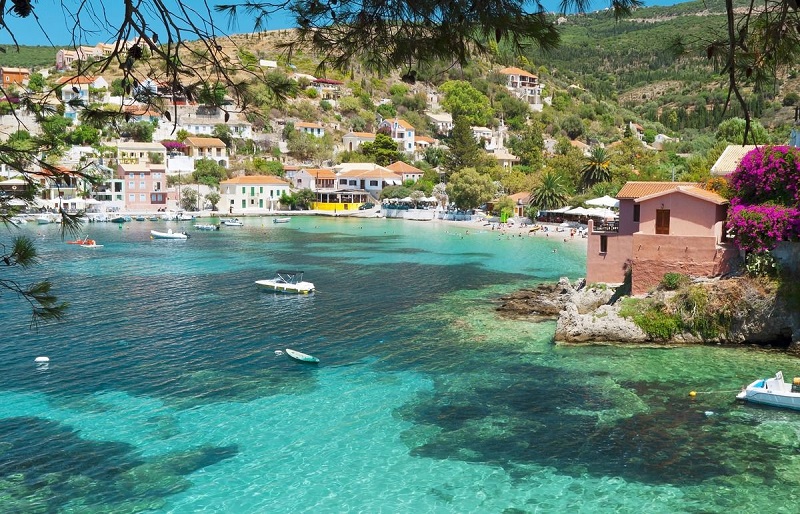 There are a handful of waterside taverns and restaurants down by the harbour, each with views of the picturesque bay.
This is also one of the most picturesque villages in Greece.
Myrtos Beach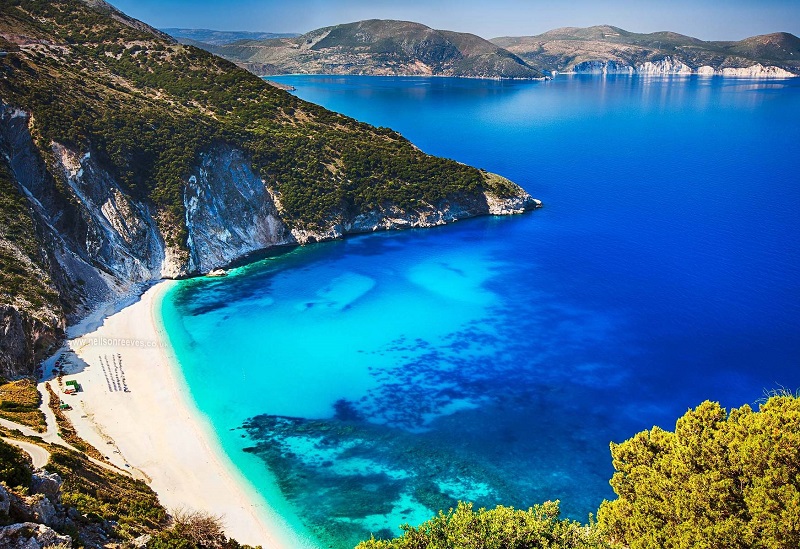 The most breathtakingly amazing beach on the island is also one of the most loved in the world.
Known for having some of the clearest waters in the world and very soft sand, Myrtos Beach is often compared to heaven.
Melissani Cave
The most breathtaking and mind-blowing place in the island is without a doubt the Melissani Cave, which is a sea cave boats can go through.
In some parts of it the roof has collapsed allowing light to enter the cave creating a very beautiful phenomenon where the light is reflected on the water and the cave walls in bright colours.