Manarola, Italy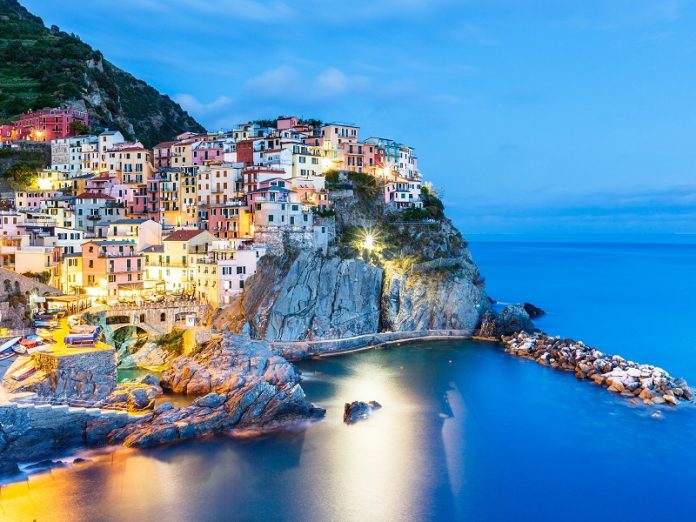 A popular Cinque Terre town, replete with an assortment of rainbow-hued houses carved in stone walls along the alluring Mediterranean coast, Manarola looks straight out of a travel brochure.
Colmar, France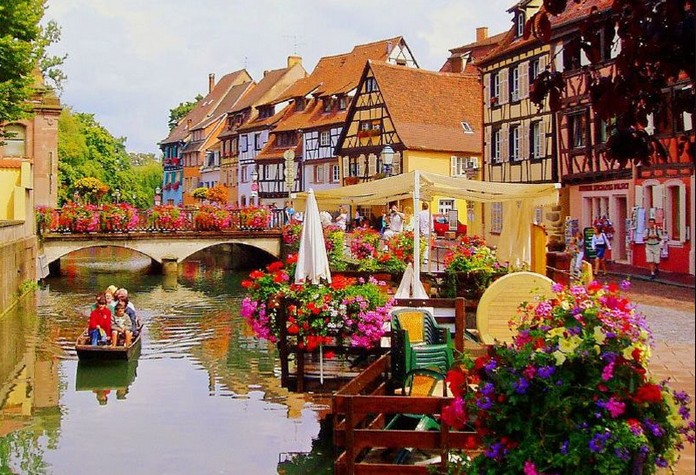 Dating back to the 9th century, this spectacularly colorful town has earned the title of "Little Venice" owing to its network of waterways and cobbled medieval streets.
Hallstatt, Austria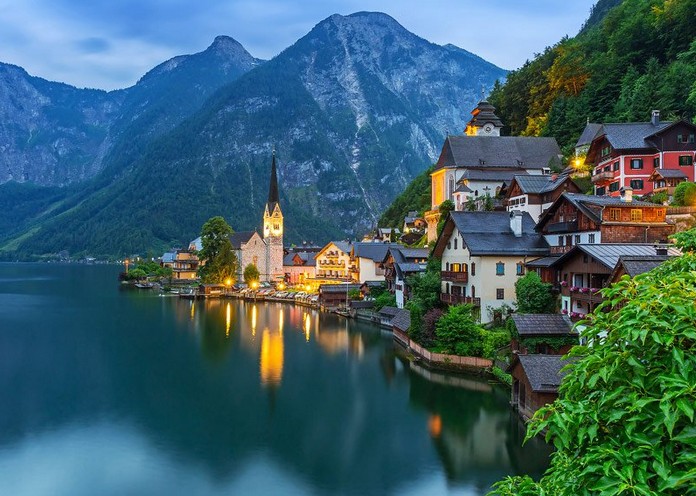 One of Austria's oldest communities, Hallstatt is a storybook town in the mountain that features a mining history spanning more than a thousand years.
Bibury, England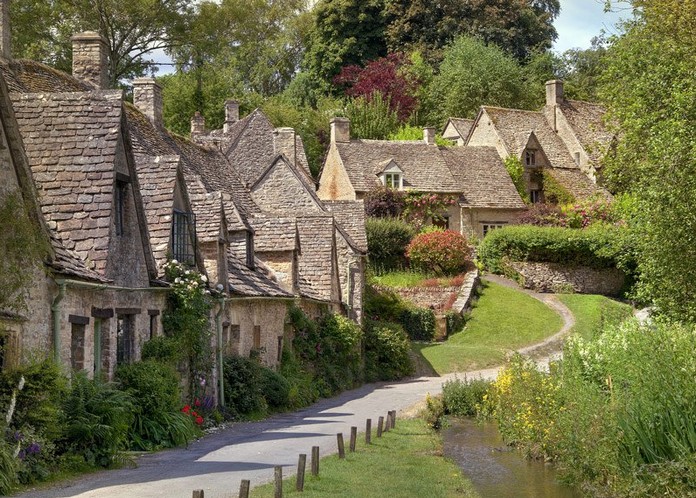 Nestled prettily on the flourishing green, hilly region of Cotswold, Bibury is known as England's most photogenic town.
Giethoorn, Netherlands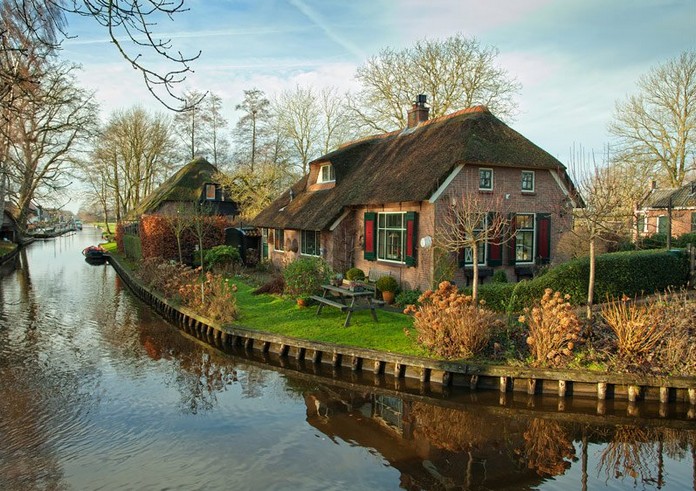 Giethoorn Netherlands is all about rustic charm, untouched beauty, and simple living. The pristine Dutch town nestled in Overijssel doesn't have any roads and is interlinked via an old-world style canal system.
Dinant, Belgium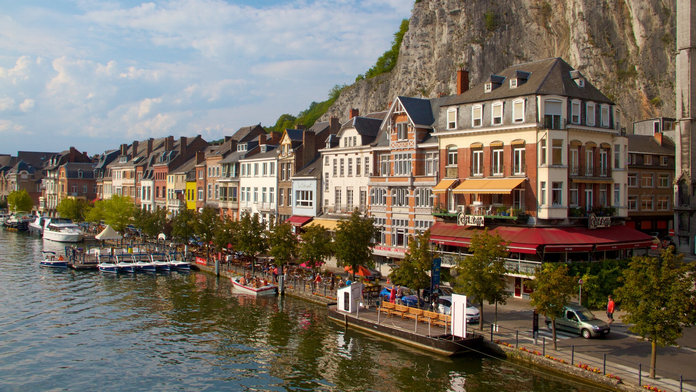 Juxtaposed between Meuse River and a citadel, Dinant is known for its striking architecture and gorgeous, mountain top views.
Lungern, Switzerland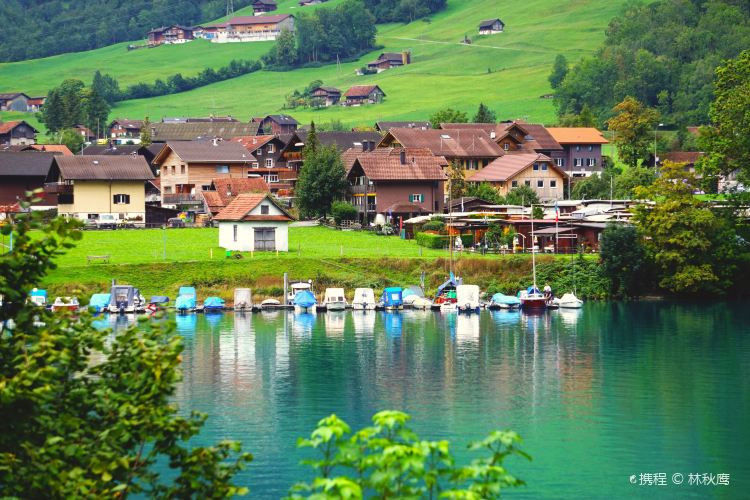 Located 2, 460 ft over sea level on the picturesque Lake of Lungern shore, this mountainous town radiates a hard to resist the fairy-tale appeal.
Reine, Norway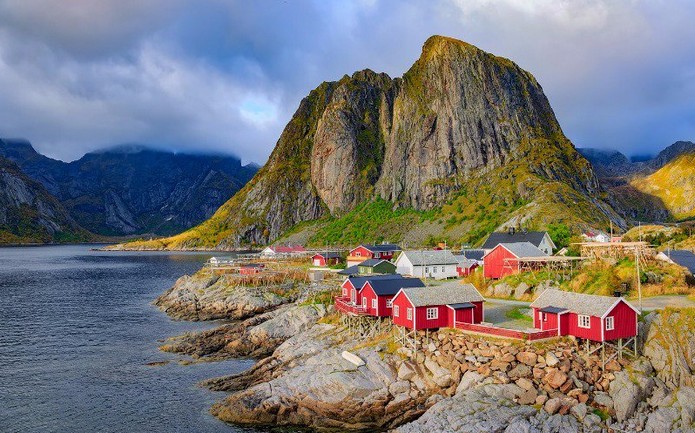 This tiny yet spectacular Norwegian fishing community (located within the Lofoten Archipelago, a stunning group of islands in the Arctic Circle) speaks straight to the nature lover's heart.
Lauterbrunnen, Switzerland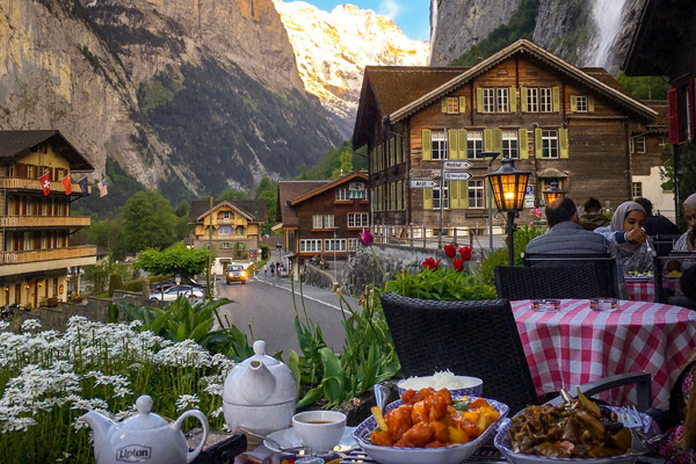 Located in one of the country's most picturesque Alps valleys, Lauterbrunnen is sandwiched between gigantic rocks and lush mountain peaks.
Rothenburg der Tauber, Germany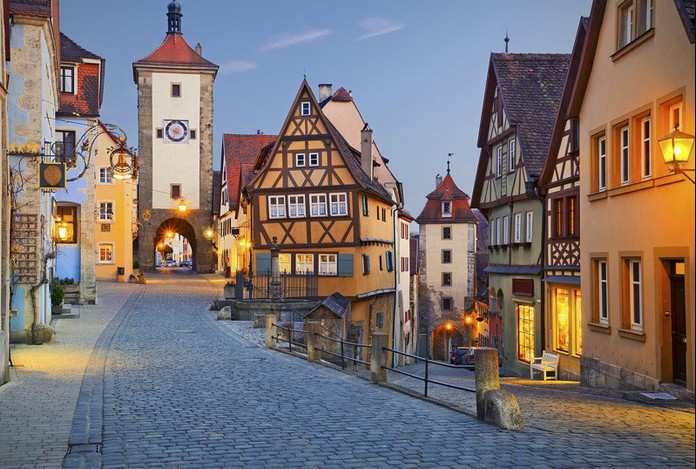 Rothenburg der Tauber is a town in Bavaria, Germany, located strategically between Munich and Frankfurt. Famed for its medieval town center, and surprisingly intact 14th-century city wall, the quaint little town is unaffected by time.