Papakolea Beach, Hawaii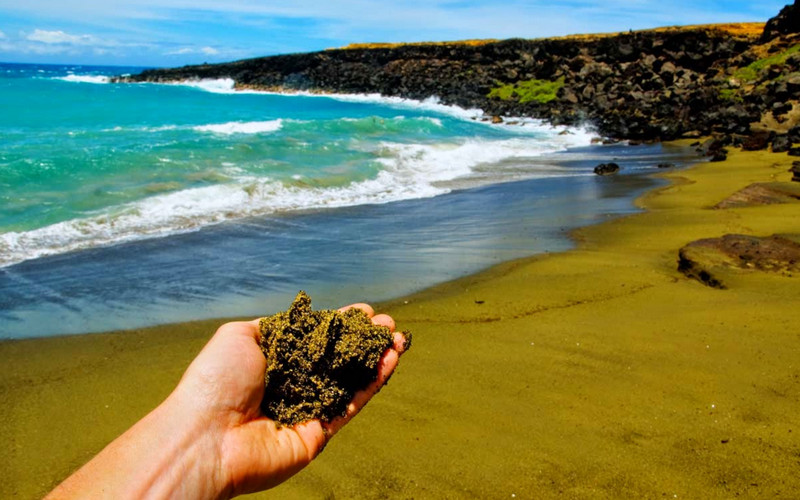 Located in the southernmost point in Hawaii, this extraordinary beach can be reaches after hiking for nearly three miles along sea cliffs.
The stunning green-sand beach though definitely reward visitors, which owns its color to a green mineral from the volcanic cone of Puu Mahana.
Genipabu Beach, Natal, Brazil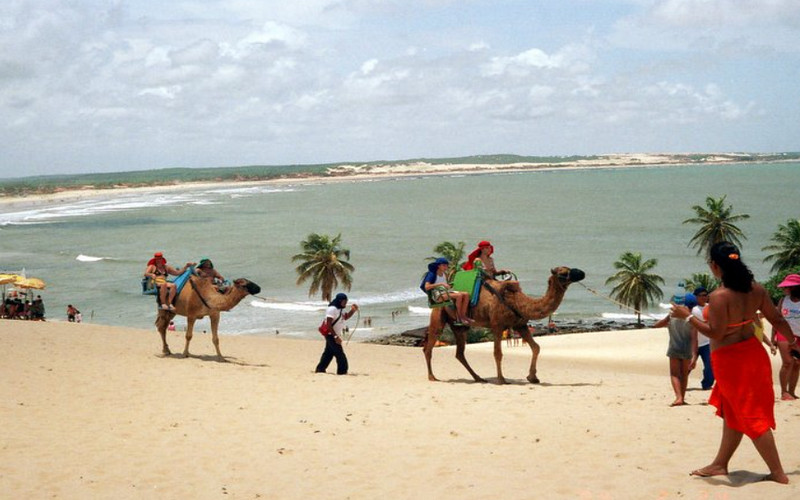 This beach features enormous sand dunes that could make travelers believe they're in the middle of a desert.
Genipabu Beach provides visitors with fascinating activities.
Thunder Cove, Prince Edward Island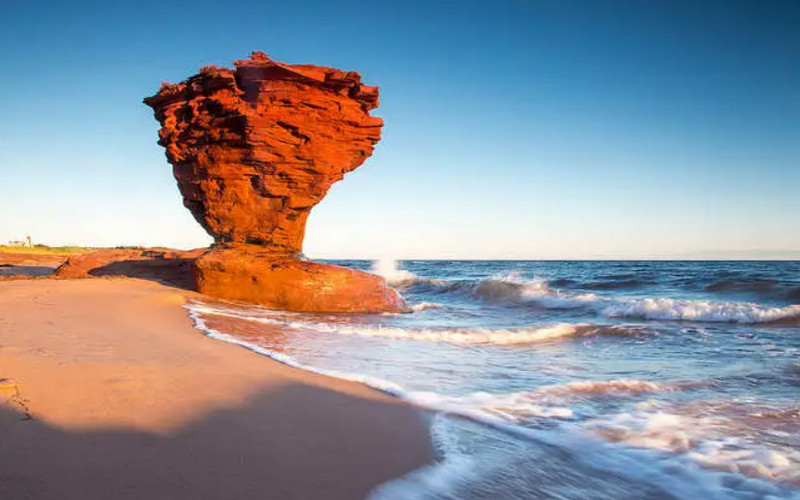 Also known as Red Sands Shore, this amazing beach is located in Prince Edward Island.
The island boasts more than 500 miles of beaches, more than half of which feature red sand thanks to high iron oxide content.
Pfeiffer Beach, California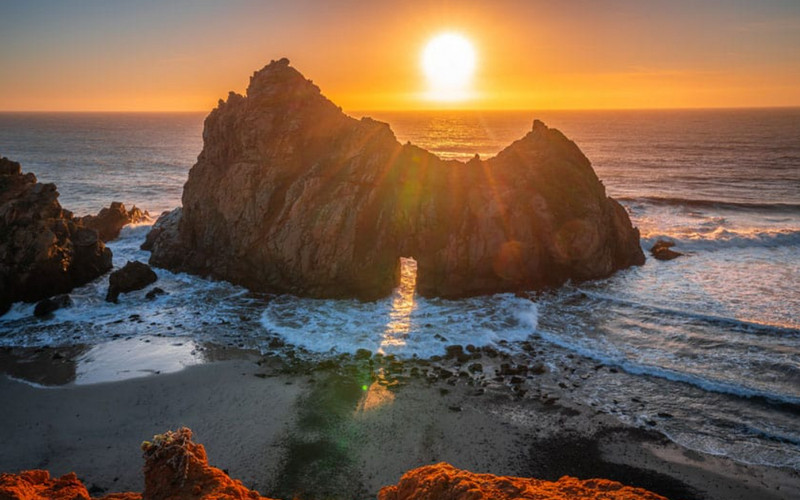 Big Sur in California is renowned for its stunning nature views with dramatic cliffs, lush green forests and meadows, and Pfeiffer Beach.
The extraordinary half-mile stretch is characterized by the purple sand.
Gulpiyuri Beach, Llanes, Spain
Gulpiyuri is  one of the smallest beaches in the world, as is only 160 feet long.
This inland beach was created by a sinkhole and is surrounded by green grass and limestone cliffs, while the sand almost disappears at high tide.
Punalu'u Beach, Hawaii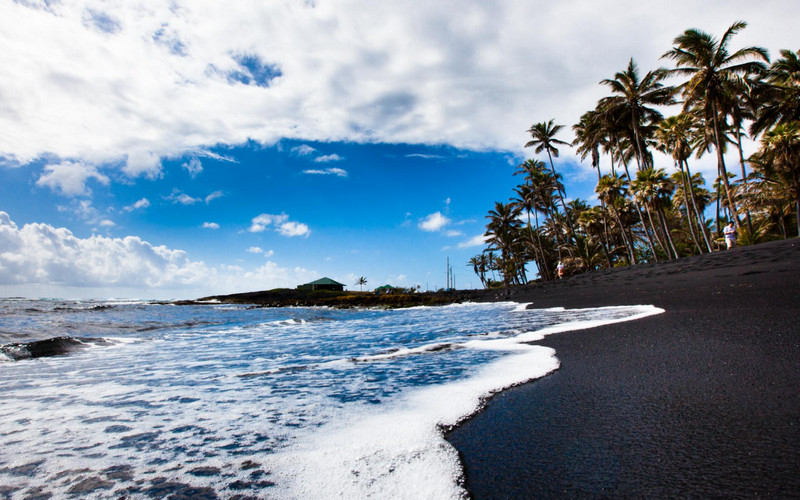 Also known as "Black Sand Beach," Punalu'u beach is the most popular black sand beach of Hawaii.
The beach features black sands and is also famous for the endangered Hawksbill turtles and green turtles.
Hot Water Beach, Coromandel, New Zealand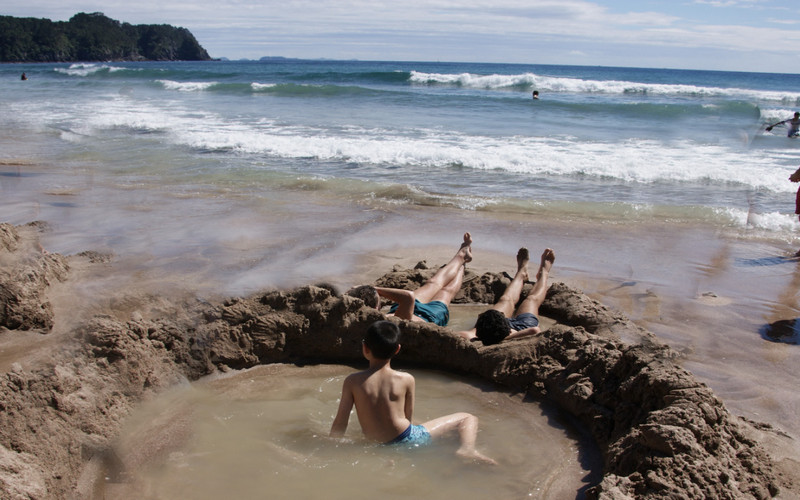 If you are seeking for a spa-like experience or you just don't like cold water beaches, the Hot Water Beach is what you were craving for.
As its name indicate, the beach reaches nearly 150 degrees due to mineral water that flows beneath the sand.
Xi Beach, Greece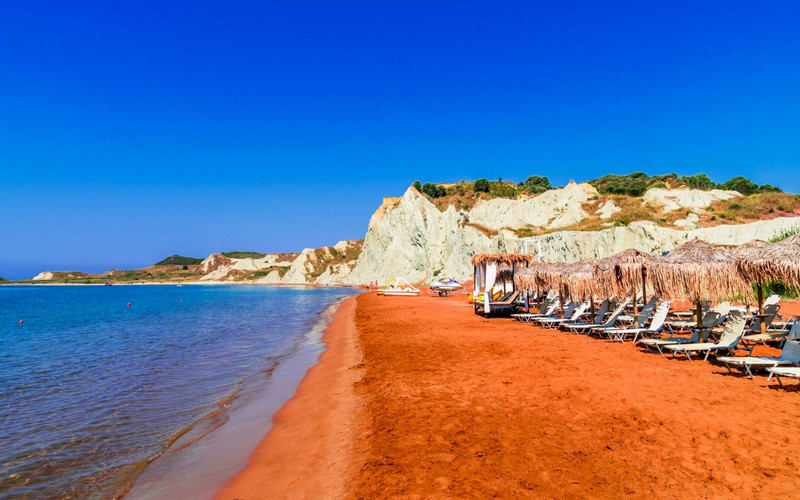 Xi Beach boasts one of the most beautiful contrasts and can be found on the Ionian island of Kefalonia.
The sheer white clay cliffs with the red sandy shore have made the beach a popular summer destination.
Glass Beach, Fort Bragg, CA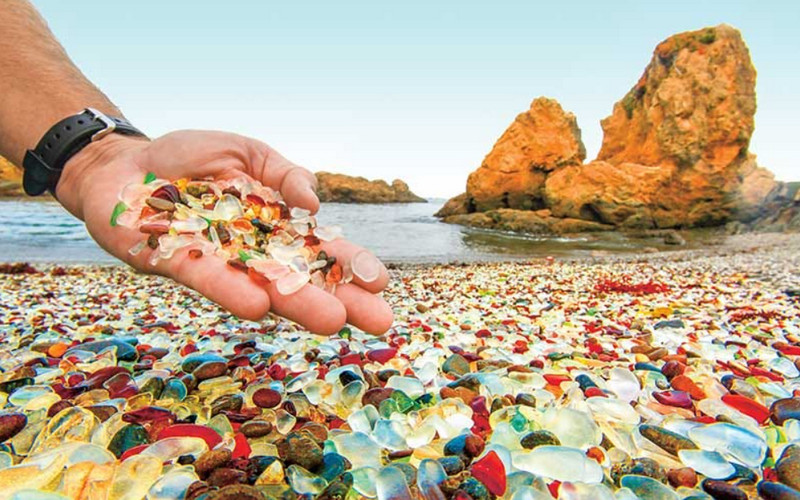 This fascinating beach shore consists of littles glass gems and can be found in California.
The Fort Bragg are was used as a dumping ground until the late 1960s the government banned the practice.
Elafonissi Beach, Crete, Greece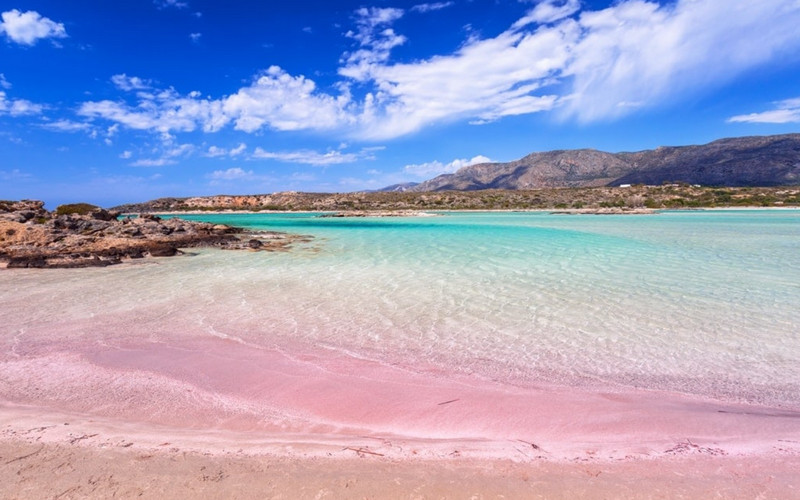 Lying in the southwestern side of Crete about 75 km from the town of Chania, this fantastic beach boasts white sand which turns pink and green-blue waters.
Definitely a must visit when in Crete!