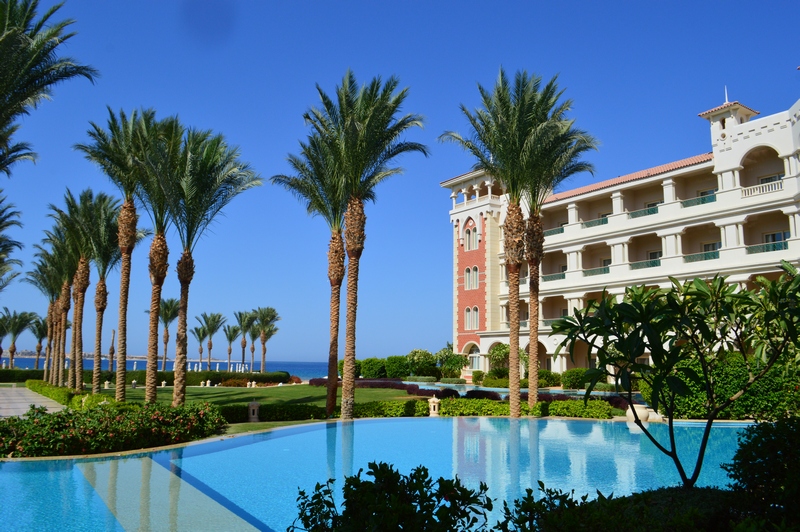 Rich in exotic splendor the Baron Palace is located in the heart of Sahl Hasheesh bay 17km away from Hurghada downtown.

Sahl Hasheesh has it all when you need a perfect holiday: crystal clear waters, pristine sandy beaches, palm trees, silence, and atmosphere.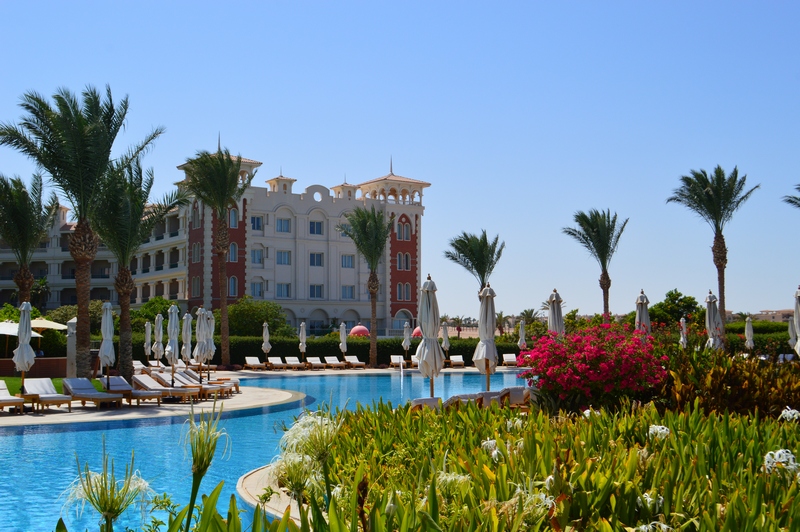 The town is like a small seashore village in the middle of nowhere. It is surrounded by lots of islands and coral reefs which make it an excellent choice for those interested in snorkeling, scuba diving, and water sports.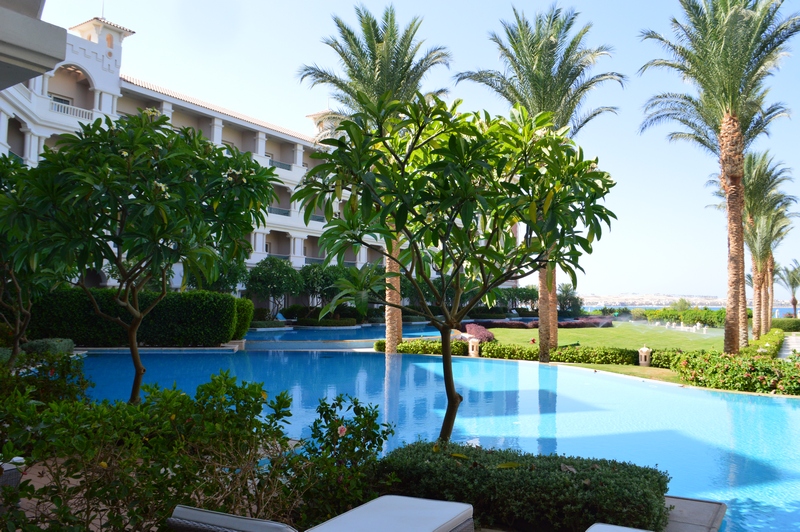 Right in the heart of this small calm seashore village is where one of the most luxurious resorts on the Red Sea Riviera is situated.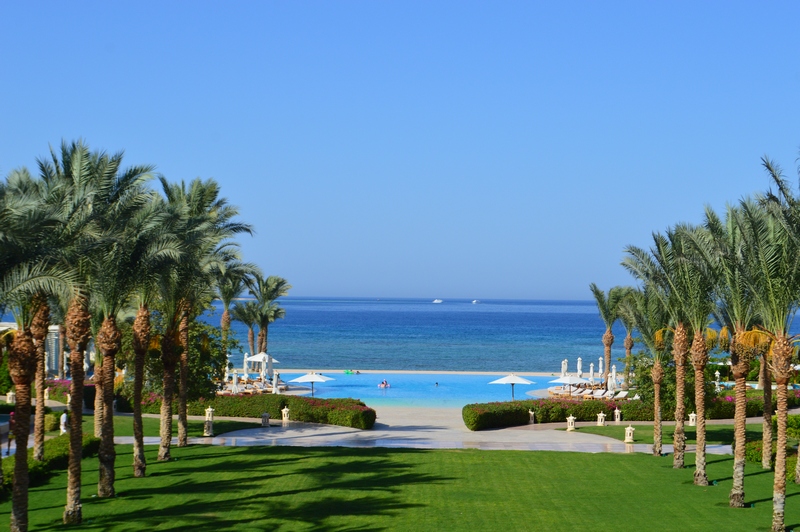 "Baron Palace" Sahl Hasheesh, is a six-star luxury hotel, a solitary, isolated haven, an amazing landmark on 100,000m² on the coast of the world-famous diving and snorkeling paradise of the Red Sea.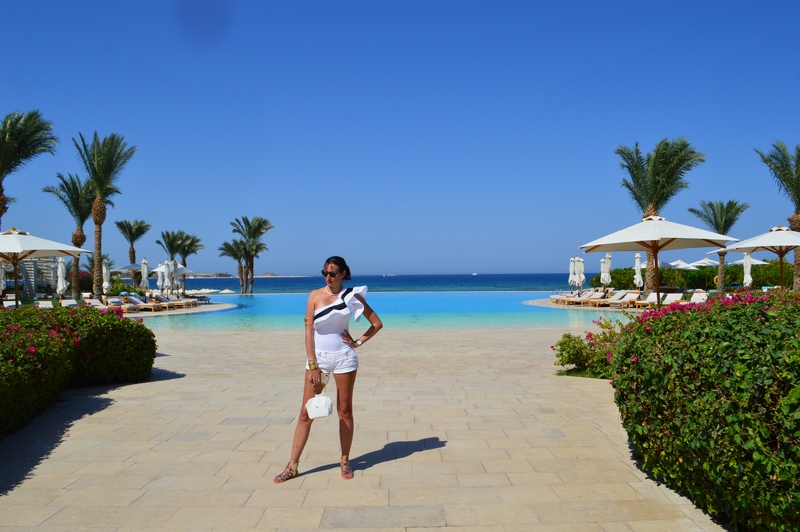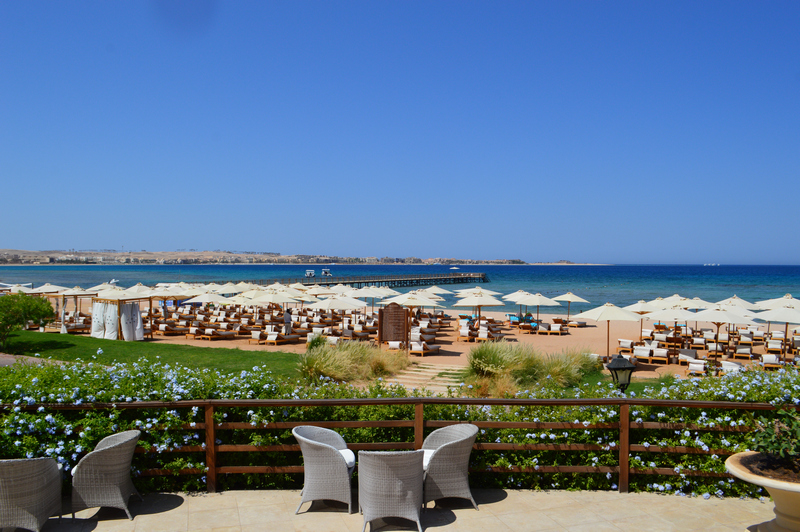 The front view of the hotel exceeds 600m of private white sandy beach, where privileged rooms and public areas are enjoying an exceptional full sea view, bright sunlit interiors, and sunset scenery.

On the back view of the hotel; you will find miles of serene unspoiled desert and mountains.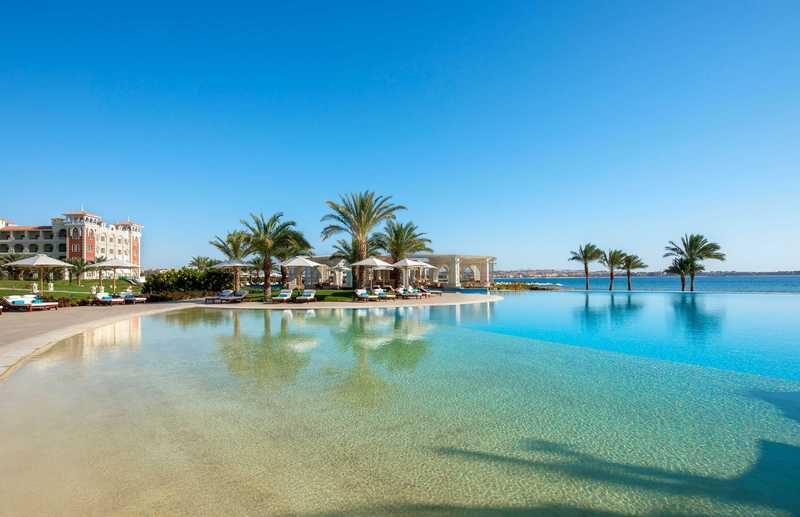 The Mediterranean architectural flair of this amazing Resort is inspired by some of the most stunning Arabian palaces, surrounded by flourishing lush gardens and shimmering blue infinitive pools. The blending of the splendors of history with the comforts of modern architecture creates an oasis of tranquility that relieves the stress and welcomes the guests.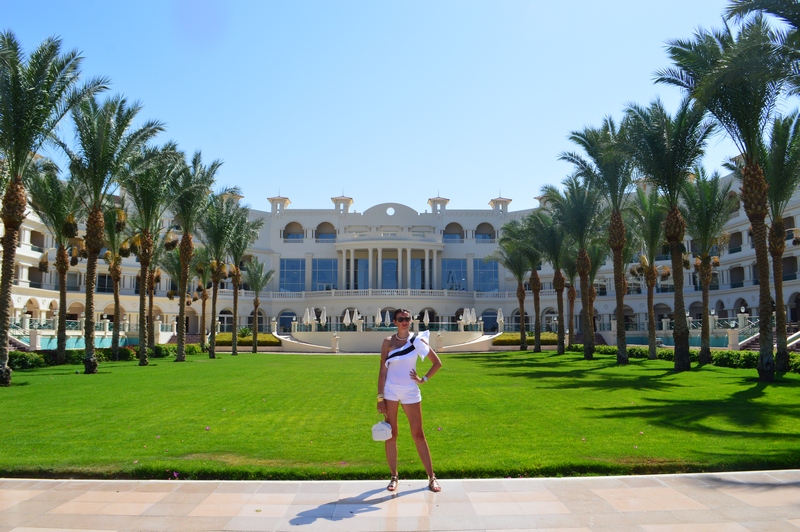 The interiors are designed with an oriental theme of style and elegance, with impressive patterns and precious materials to decorate the hotel.

At the entrance, a traditional Arabic courtyard, so-called "sahn", offers a luxurious feeling of space enriched by fine materials. Beautiful "Mashrabiya" panels are incorporated, to compliment the Egyptian style.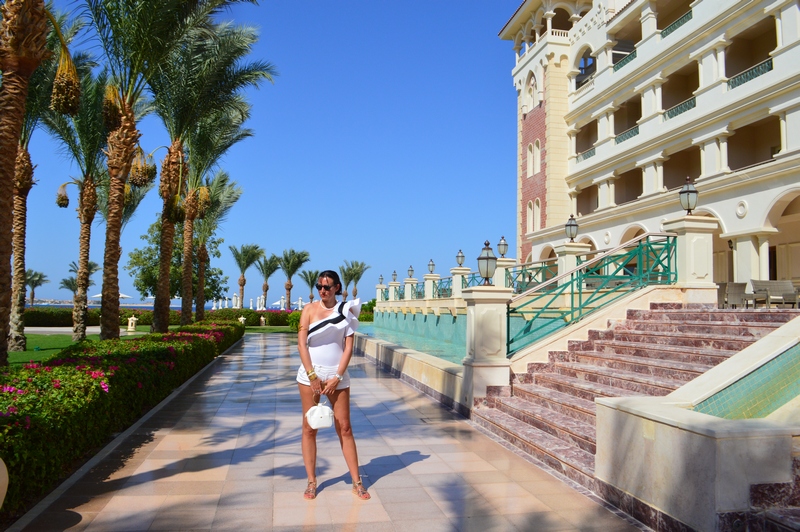 Going to the main hall, you can face entirely the open views of the bay. From the main balcony, you can enjoy the landscape of mega-size palm trees that end with a beautiful infinity pool.  Grand circular staircases lead up to the first floor, giving glamour and a majestic value to space.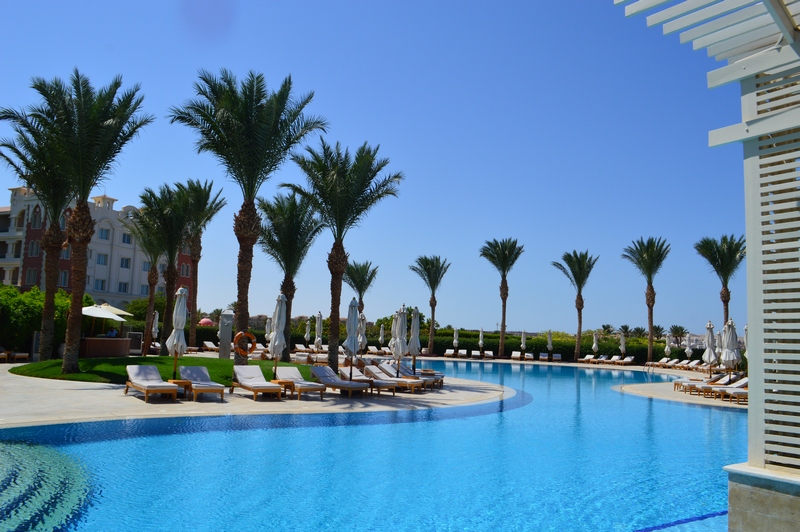 The impressive dimensions of the lobby and public areas surrounding the guests leave them with magnificence and comfort. If you are looking for a peaceful holiday, to relax, recharge far away from the hustle and bustle of the city and enjoy privacy, The Baron Palace is definitely the place for it.