Limoncello is one of the most popular Italian liqueurs. The yellow drink is made in Italy, in Sicily, the Gulf of Naples, and the Amalfi Coast — mostly because these areas offer the perfect weather conditions to grow lemons.
We visited Villa Divina, on the Amalfi Coast in the city of Vietri with 600 lemon trees.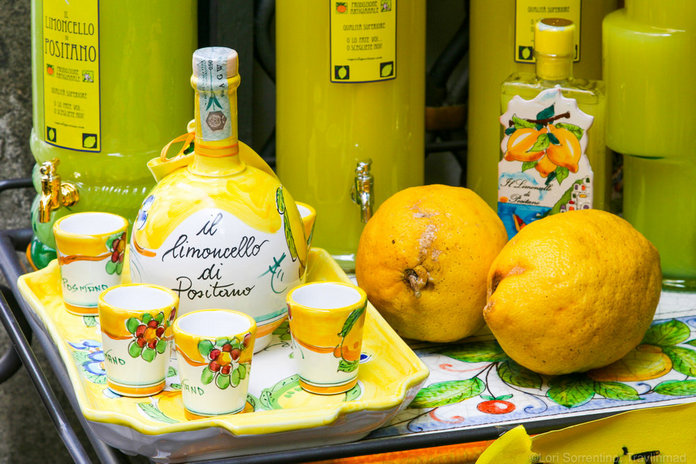 Villa Divina supplies lemons to Pallini, a company established in 1875 in a small village near Rome that specializes in Italian liqueurs such as Sambuca and Mistra.
Pallini Limoncello production started in the '90s, and today Pallini makes almost 1 million liters of the lemon liqueur per year. The type of lemon used for making Pallini Limoncello is the Sfusato Amalfitano, also known as Amalfi lemon.