It's easy. Take a ridiculously large amount of perfectly ripe Sicilian tomatoes. Cut them up. Leave them in the sun for 4 days to reduce down to about one-tenth of their original volume.
Watch as these Sicilian tomatoes are cooked, drained, milled, and then spread out on tables in the sun in this video by food writer Elizabeth Minchilli.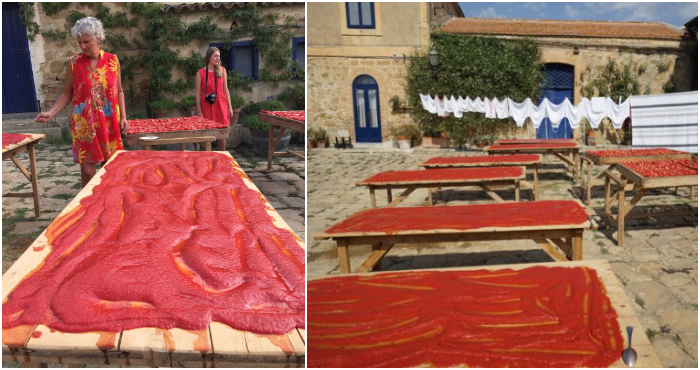 Making tomato paste, called 
stratto
, is a summer tradition in Sicily. It requires good weather and slightly inclined wooden boards that absorb and drain the liquid, readying the preserves for their storage in a cool, dry place until winter.