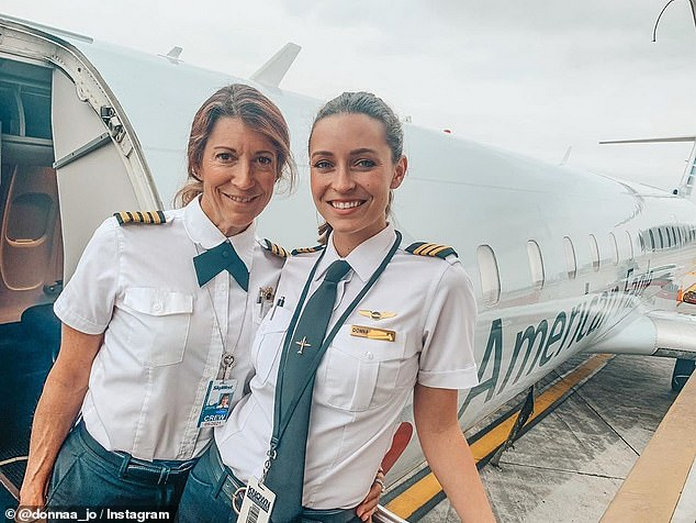 A mom and her daughter have made history as the first-ever mother-daughter duo to pilot a commercial passenger plane together.
Suzy Garrett and her daughter Donna Garrett, who both work for SkyWest Airlines, soared into the history books a few days ago when they first flew a plane together.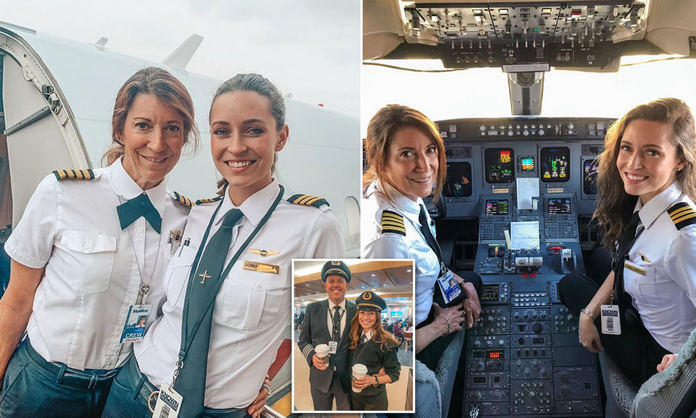 This isn't the first time Suzy, 56, has made the headlines – she was also one of the first women hired by SkyWest Airlines and has been flying planes for more than 30 years. Flying airplanes runs in the family; Suzy's husband, Donna's father, Doug, and her son Mark are also pilots.
Speaking before her and her daughter's historic flight, Garrett told the SkyWest Airlines blog: 'We absolutely love our jobs. You don't see that too much in other occupations.