Caffé del Doge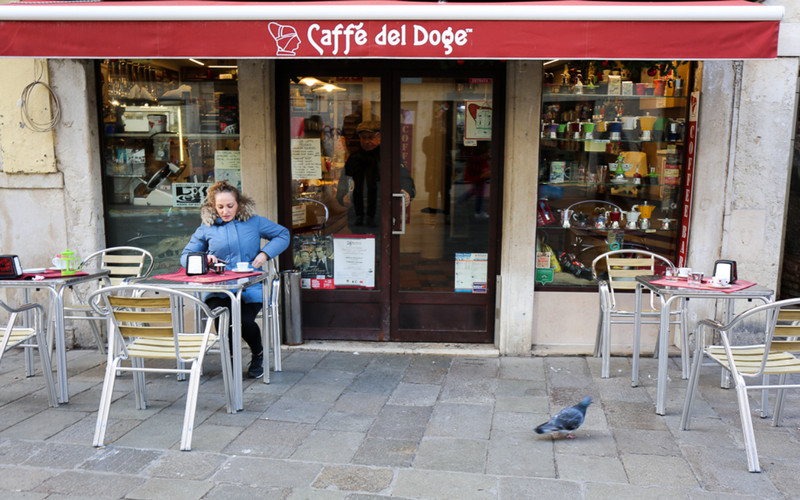 Caffé del Doge is located near the famous Rialto Bridge and is already a charming sight from afar. Having been around since the 1950s, Caffé del Doge offers an extensive menu with different roasts and beans that will surprise even those who are already in love with the bitterness of strong coffee.
They work with artisan roasts, highlighting unique aromas in the coffee they brew. There are blends and single bean roasts to pick from, allowing you to taste your way down the coffee spectrum of flavor.
Caffé Florian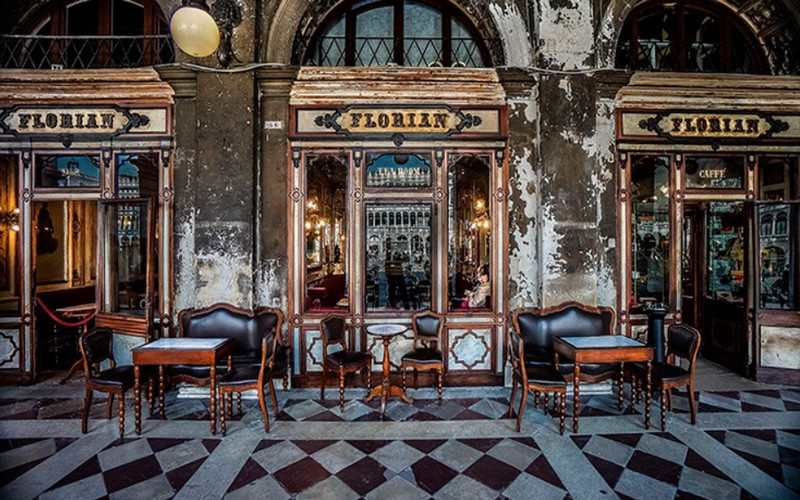 Caffé Florian is perfect for those interested in the history of coffee and Venice as a whole. It was the first café to open in Europe, founded in 1720.
Three hundred years later, it is still one of the most popular coffee shops in Italy. The coffee here is a bit pricier than in other spots, but the historical dose that comes with it makes it worth the price.
Torrefazione Cannaregio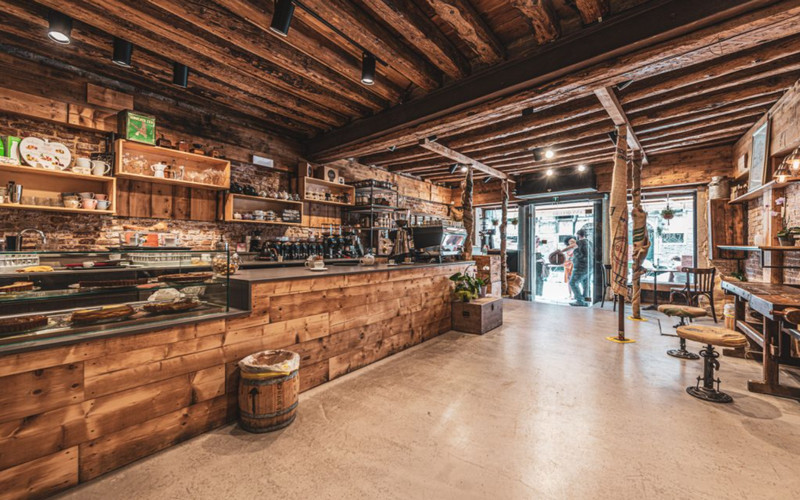 Torrefazione Cannaregio looks like the café every coffee lover dreams about. Brick walls surround the space, and mahogany shelves display roasts from different parts of the world, like Ethiopia, Guatemala, Brasil, etc. 
A cozy environment takes over the place, and the smell of coffee beans hovers in the air. You can order cheap espresso shots in a hip spot by the Ormesini canal that taste like caffeine heaven.
Marchini Time
As you walk past Marchini Time, you will notice the busy movement of people coming in and out of the door.  
Inside, there is no place to sit, only a long and narrow place that leads to the counter, where you get to order espresso shots and sweets to go with it. A large window display shows bypassers cannoli with different fillings, bottles of limoncello, and many other pastries and foodie souvenirs.
Pasticceria dal Mas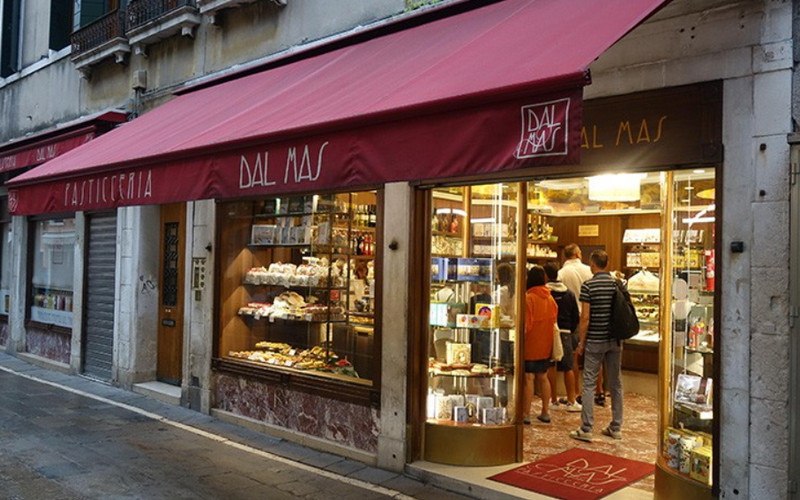 Pasticceria dal Mas is famous for its cakes and different sweet pastries. There are also pizzas, sandwiches, and panini, but coming in and not tasting a slice of cake is a sin (we recommend the almond brioche, a classic flavor in the north of Italy).  
Located close to the crowded Santa Lucia train station and right by the touristy area of Lista de Spagna, this café is always packed with people who want a daily dose of carbs and caffeine.
Pasticceria Tonolo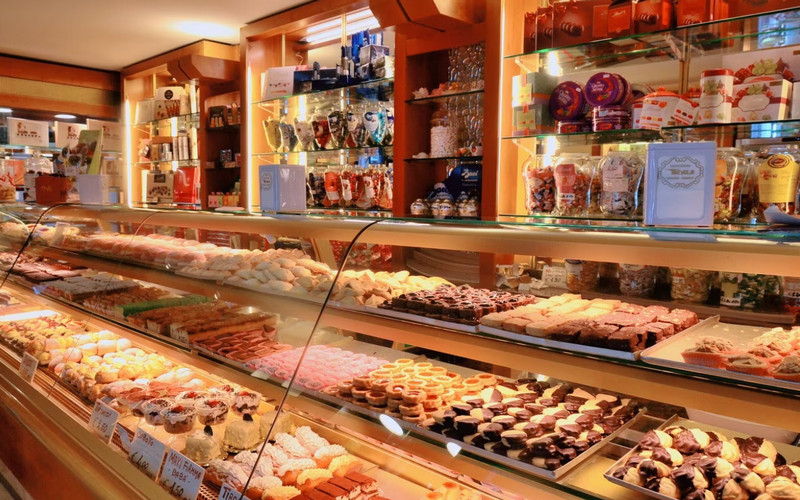 Pasticceria Tonolo is perfect for those who can't pass the sweet treat that comes with a warm, freshly brewed cup of coffee.  
Some of us even prefer the pastries and order the coffee as a formality, not to look bad. Others feel like they've reached caffeinated nirvana once the bitterness of the coffee blends with the sweetness of the pastry inside their mouths. Whatever your preference may be, Pasticceria Tonolo will deliver.
Rosa Salva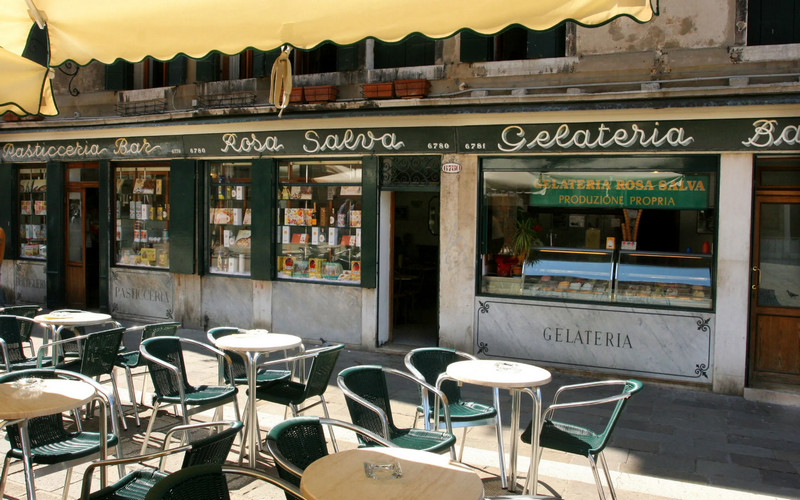 Rossa Salva was founded in 1870 and is now a spot where you can grab a quick espresso and watch the local Venetian life unfold in front of you. What started as a delivery and catering service is now a famous coffee shop, with different locations spread around Venice.
There are plenty of other pastries, from plain croissants to bomboloni, an Italian donut-like pastry filled with cream, chocolate, or jam.
Caffé Rosso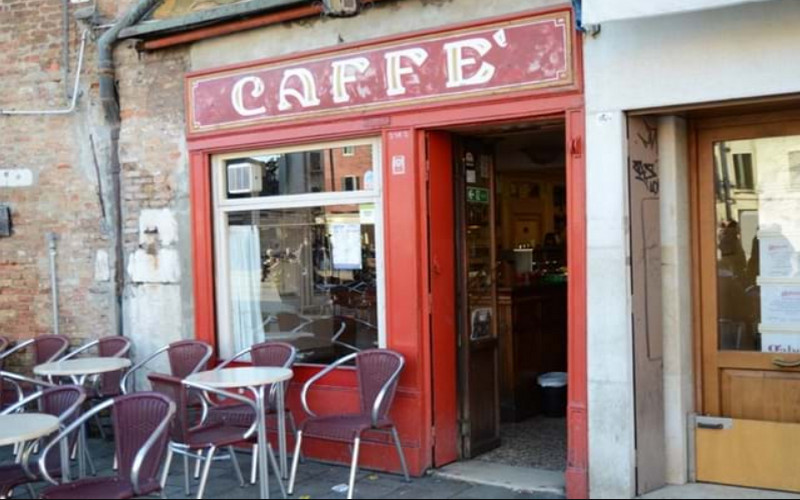 Caffé Rosso is a bohemian spot in Venice, ideal for young hipsters and college students ready to join in the parties around Campo Santa Margherita. It is perfect for a morning brew to start the day or a warm caffeinated treat at the end of the afternoon, watching the sun go down.  
They've been around since the 1800s and have an iconic red wall exterior and popular spritzers and sandwiches.
Gran Caffe Quadri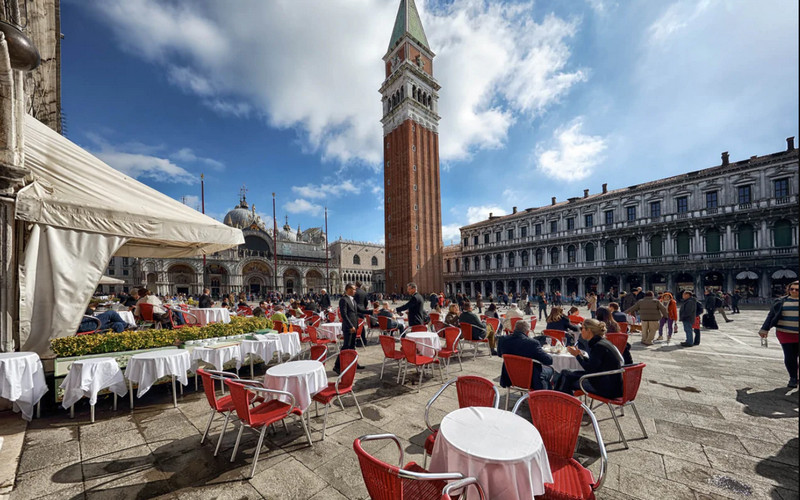 Around since 1775, Gran Caffe Quadri has been a classic spot for a quick coffee break in the famous Piazza San Marco.  
Since they have a lot of international clients, Gran Caffe Quadri's pretty conscious of special diets and allergies, different from many classic coffee spots in the city. Aside from coffee, you can find pretty much any Italian liquor or aperitivo.
Pasticceria Chiusso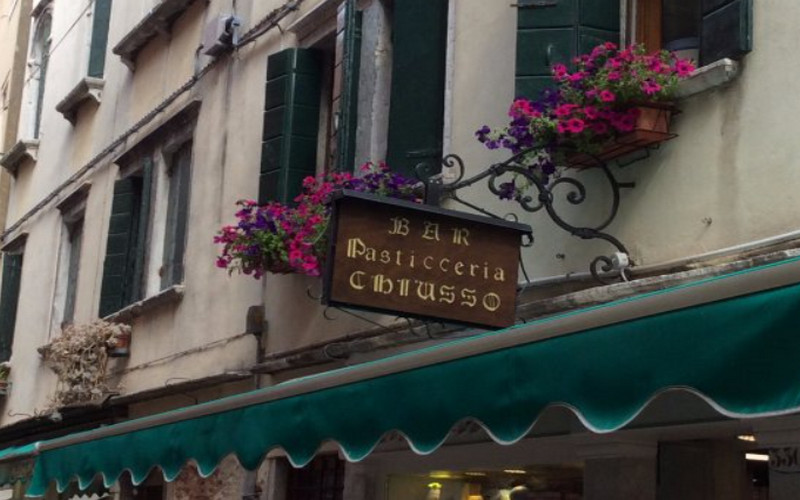 Here is where you will find the famous Italian temperament people always talk about.
The couple who runs Pasticceria Chiusso is known for its unique character and talent for making some of the best breakfast pastries in town. Crisp pastries with rice cream filling are famous among those roaming the surroundings of San Giorgio del Greci church.