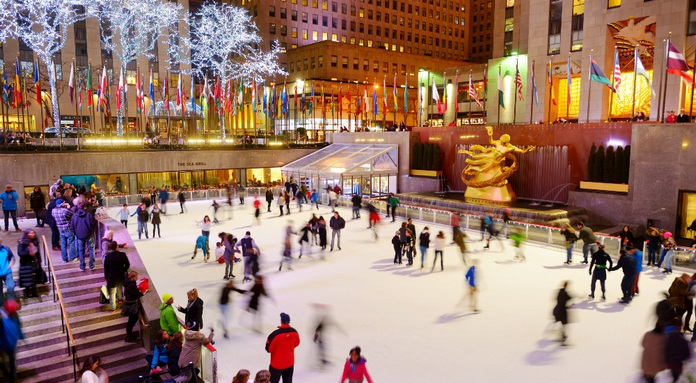 Bring out the Zamboni! Winter is nearing and that means it's time for NYC's ice skating rinks to begin opening up for the holiday season ahead.
That said, the first of the bunch will be the famous Rink at Rockefeller when it opens in about two weeks.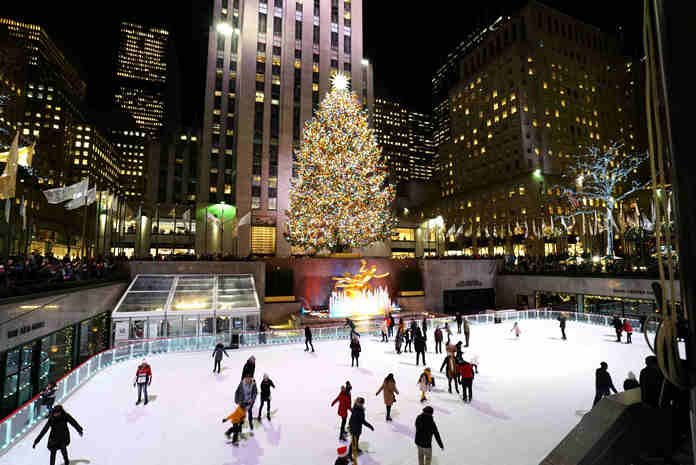 Although the sporadic warm weather has been incredibly confusing, it 
is
 officially autumn and we're finally starting to feel that cool air coming in with temperatures mostly in the 50s over the next week!
Marking the ice skating rink's 84th anniversary,
 you'll be able to officially hit the ice as of mid-November
.
A specific date hasn't been set as of yet, as they develop a plan to open safely and complete renovations that support physical distancing. Once a launch date is confirmed, timed-tickets will be available online for advance purchases.