Greece is home to more than 6,000 islands, offering exquisite and picturesque panoramas. With around 4 million wild animals and 9,000 plant species, the country is unique in its own way.
A place of the most important historical sites around the world, Greece is known for its fascinating culture and natural beauty.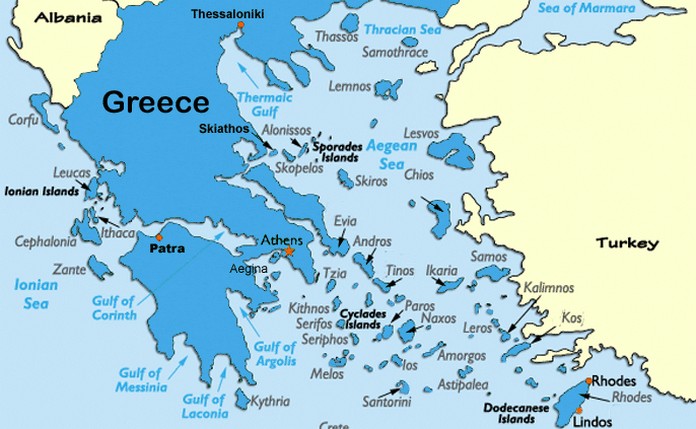 Aside from 6,000 islands, everyone can witness ancient archaeological sites, pebble beaches, breathtaking cliffs, and balmy Mediterranean climate making your escapade one of a kind and remarkable.
The capital is where to find the Ancient Delphi, monasteries of Meteora, and more.
If you have never traveled to Greece, it prides itself on glorious masterpieces of the ancient times. The Acropolis in Athens is one of the sought-after UNESCO heritage sites and monuments.
After a few days in Acropolis, go to the archaeological site of Delphi, the myth-laden Palace of Knossos, and the Byzantine monuments of Thessaloniki.
When it comes to landscapes, Greece can compete with other popular countries. It has lush forests, rugged mountains, quiet lakes, pristine beaches, and green valleys for every traveler out there. But wait, there's more! Greece has Acropolis Museum in Athens, Santorini, Mykonos, Delphi, Corfu, Rhodes Town, Zakynthos, Nafplio, Thessaloniki, and more.
Croatia also landed on the second spot, Norway ranked third. Costa Rica bagged the fourth spot, while The Philippines is next.
It is followed by Tanzania, South Africa, Chile, Morocco, and Malaysia.
Whether you're looking for a place to explore or relax, Greece should be on top of your list. Since we're currently facing a pandemic, it's a perfect time to plan out your future escapade. Travel to Greece with your family and some of your closest friends to take your experience to another level.