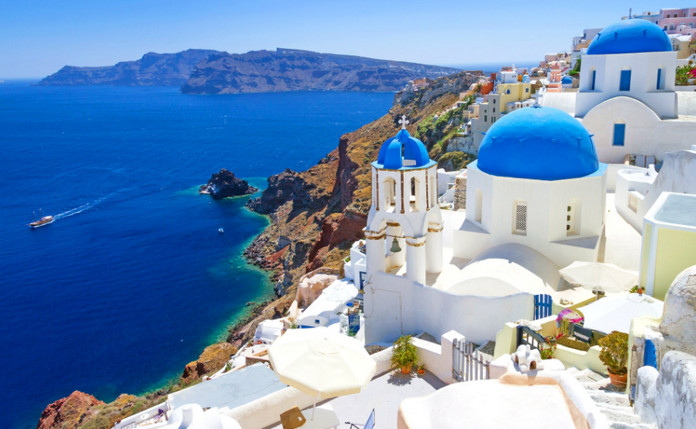 During the Neolithic era, the island was called Strongoli (meaning "of round shape").
Years later, the island's name was changed to the Kalliste (meaning "the most beautiful one") and then, after the Greek independence, it was referred to as Thira after its capital city.

The name 'Santorini' is a contraction of the words "Santa" and "Irene" from the name of the old cathedral in the village of Perissa. Although,
"Thira" remains the official name of the island.