Athens
Athens always has a grand welcome in store at Christmas-time.
Syntagma Square is the heart of the celebrations, with its gleaming Christmas tree, confectionary stalls and numerous events putting the whole city into the holiday mood.
Patras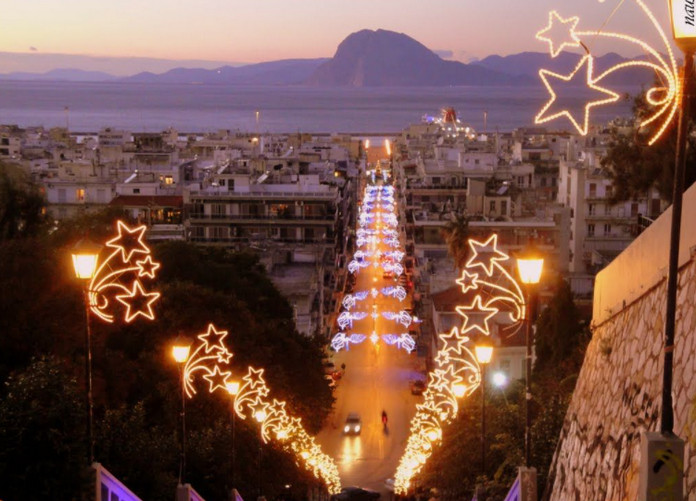 Patras becomes a children's paradise at Christmas.
Weaving a little Christmas magic with all their favourite stories, it makes an irresistible festive treat.
Kalavryta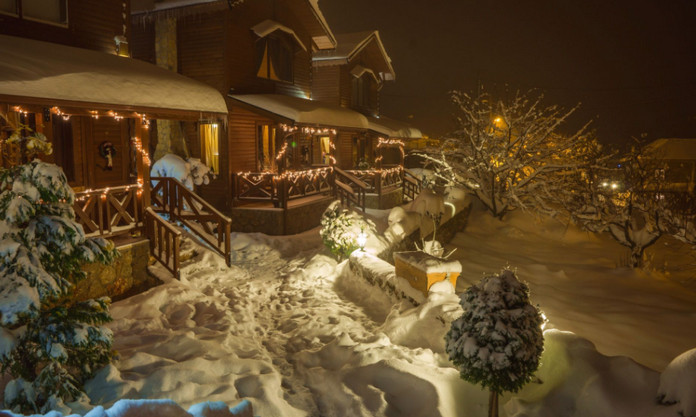 Hopping on the famous rack-and-pinion railway, walking the town's alleyways while taking great refreshing gulps of mountain air, visiting the Monastery of Agia Lavra and, of course, skiing or riding snowmobiles down the slopes of Helmos are just a few of the things you can do in this historic town during the winter.
.
Pelion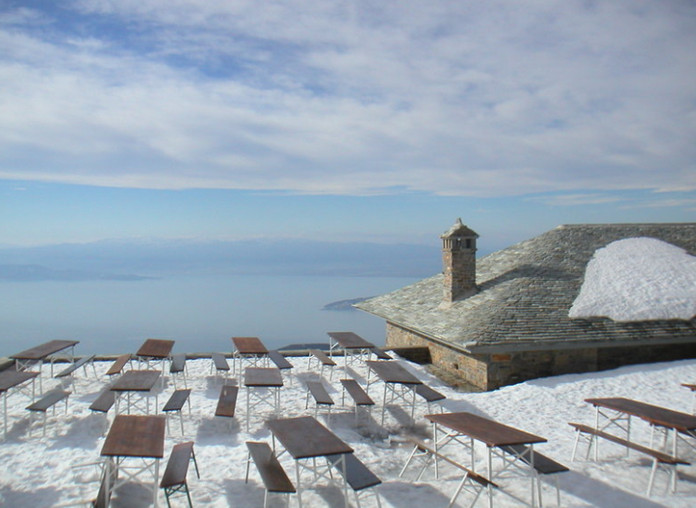 Pelion enthrals its visitors with its heavenly beauty, whatever the time of year and Christmas is no exception.
Take a winter stroll through gorgeous villages and forests so dense the sun rays can't penetrate them. Finally, don't forget to make some time for fun and games in the snow at the ski centre here.
Elati – Pertouli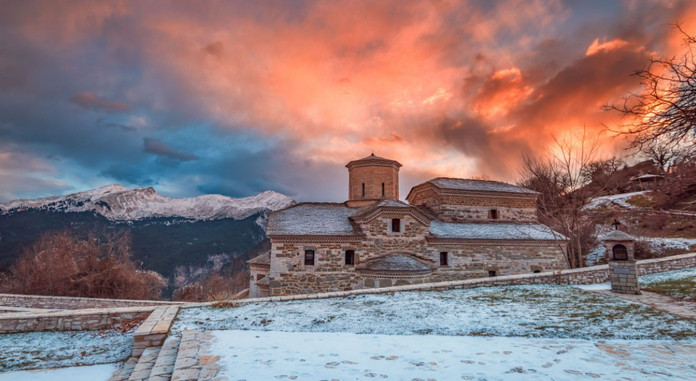 Fir trees, snow-covered meadows, the scent of fireplaces, a hot brew in a chalet or elegant cafe, sleigh rides at the ski centre of Pertouli… If there's an area of Greece whose winter atmosphere can rival that of the Alps, this is it.
It's worth combining your stay with a visit to a special Christmas fun-park in Trikala, the Mill of the Elves. Definitely a major winter highlight for the city.
Lake Plastira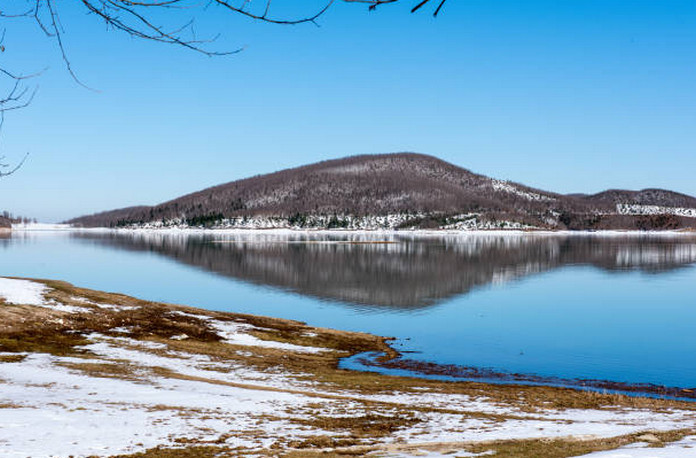 You'll get the feeling here that the lake is practically untouched by human hand and, as a veil of white mist swirls up from its waters, this mysterious and captivating location makes an ideal romantic Christmas retreat.
Definitely for lovers of pristine nature and those who hanker after more traditional ways of living.
Metsovo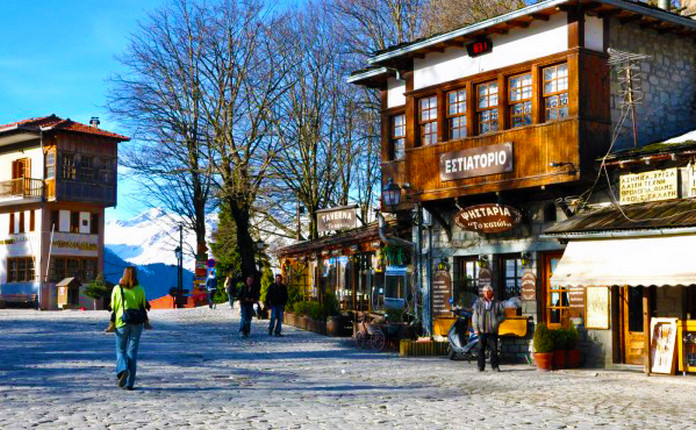 Traditional and unpretentious, mountainous Metsovo enchants its visitors at Christmas with its authentic atmosphere and copious amounts of the white fluffy stuff!
Thessaloniki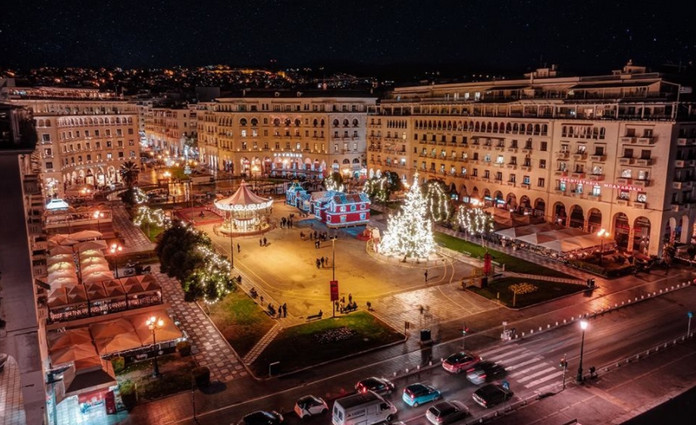 Thessaloniki pulls out all the stops at this most wonderful time of the year.
Everyone and everything skips to the festive beat in Greece's second city and a relaxed, joyful demeanour will unlock all the magic for you.
Agios Athanasios – Kaimaktsalan
In Agios Athanasios, the beautiful village with its buildings of typical Macedonian style, you can celebrate Christmas in a snowy landscape of astounding beauty.
And, naturally, heading up to Kaimaktsalan ski centre is a must if you don't want to miss all the fun on the slopes.
Arahova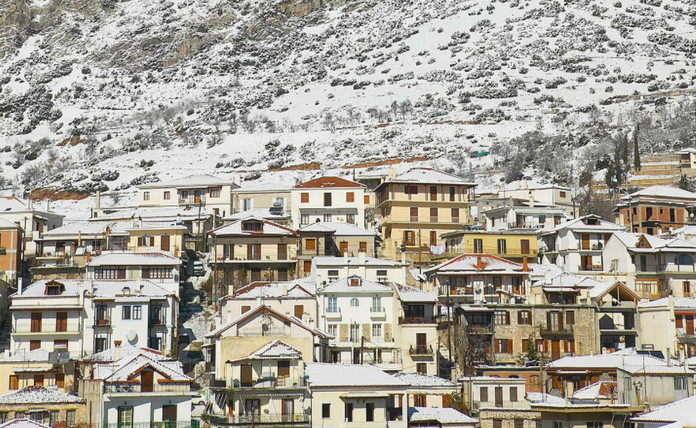 Whether your intention is to head for the ski slopes by day and the village bars and clubs by night, or simply take relaxing strolls through magnificent countryside, Arahova guarantees an unforgettable Christmas.