Minetta Street, Greenwich Village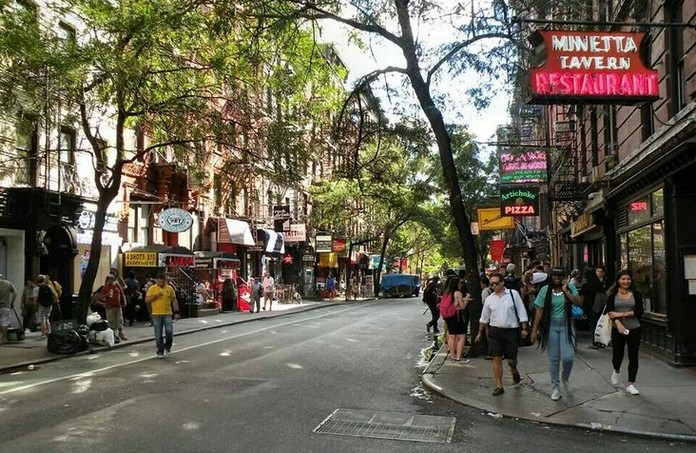 Minetta Street offers a welcomed respite from Greenwich Village's notorious crowds, tourists, and traffic. The quiet block has all the best of this town:
19th-century architecture, trees, peace & quiet, solitude… and rich history.
Prospect Park West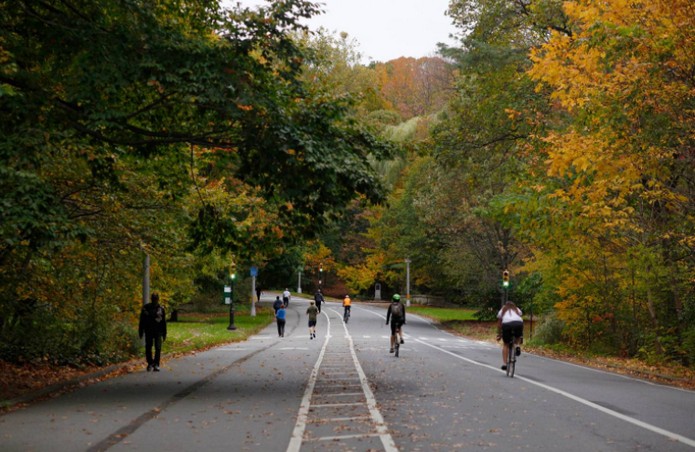 Prospect Park West is peak Park Slope — quite literally, as the neighborhood's cross streets run downhill from Prospect Park.
But more than that, the park's western boundary has served as the backdrop for countless period pieces thanks to its picturesque setup.
Riverside Drive (in the 90s), Upper West Side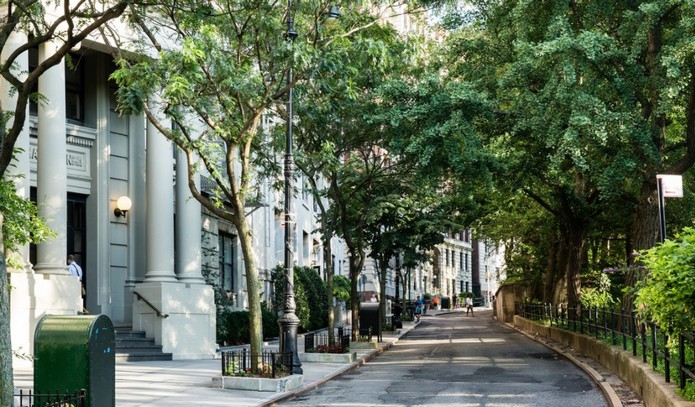 There's something about Riverside Drive that's so New York which may be because the street and its surrounding neighborhood are featured in the greatest New York movie of all time, You've Got Mail.
Definitely a must visit location.
CRANBERRY STREET, BROOKLYN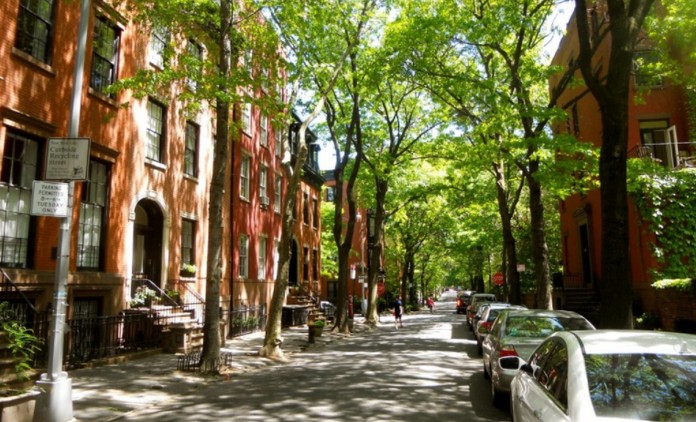 Not only does this picturesque residential street in Brooklyn Heights have the cutest street name in all of NYC, but it was also the setting for the movie Moonstruck.
BANK STREET
Ever wonder how this cute-as-a-button NYC street got its name?
In 1798, the Bank of New York bought eight lots to serve as an emergency location when a clerk at the main office on Wall Street contracted yellow fever.
POMANDER WALK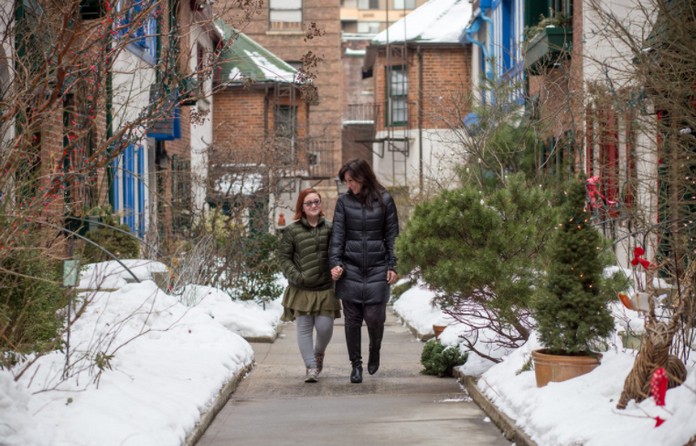 This private little respite off of 94th Street on the Upper West Side has undergone a huge transformation over the last 100 years.
The lot was originally purchased in 1910 to build a hotel, but when financing fell through, residential homes were built instead.
WASHINGTON STREET, BROOKLYN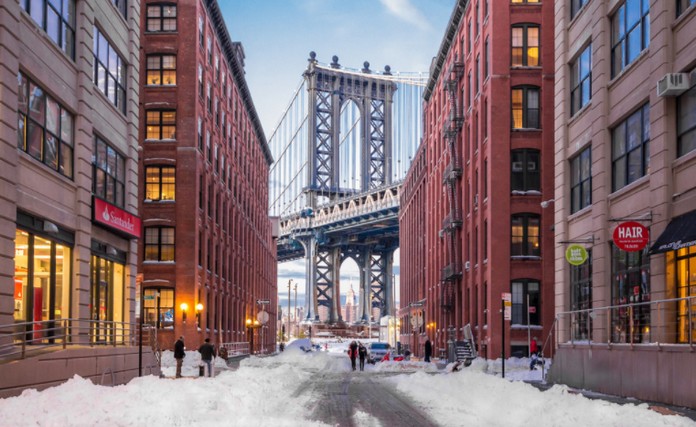 Sorry, Empire State Building, but this tiny street in DUMBO is definitely the best place to take an Instagram photo in all of NYC.
Don't miss it!
BARROW STREET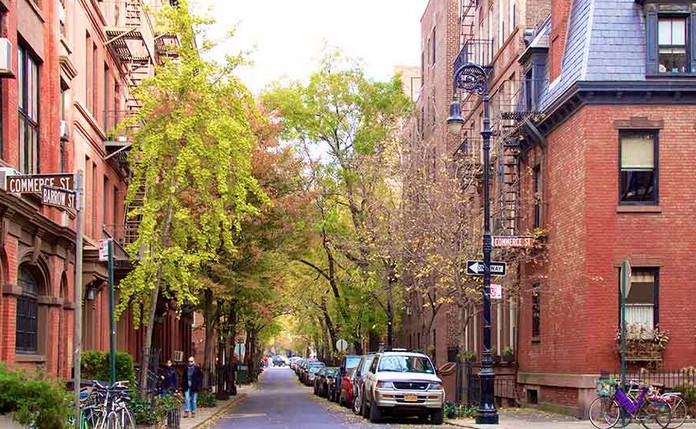 Walk down this quaint tree-lined street in the West Village and you'll basically step into a time capsule–some brownstones date as far back as 1850,
and it's the street Aaron Burr lived on back when NYC was basically a giant farm.
IRVING PLACE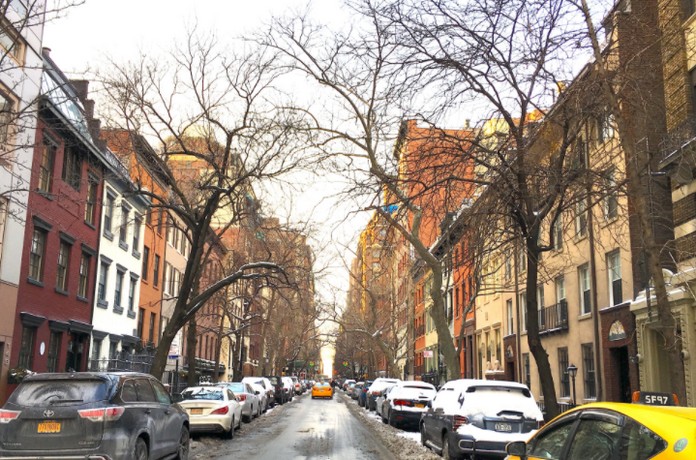 Even though it's technically just Lexington Avenue in disguise, Irving Place (between 14th-20th Streets at Gramercy Park) is the perfect combo of old and new.